Turku-Vepsä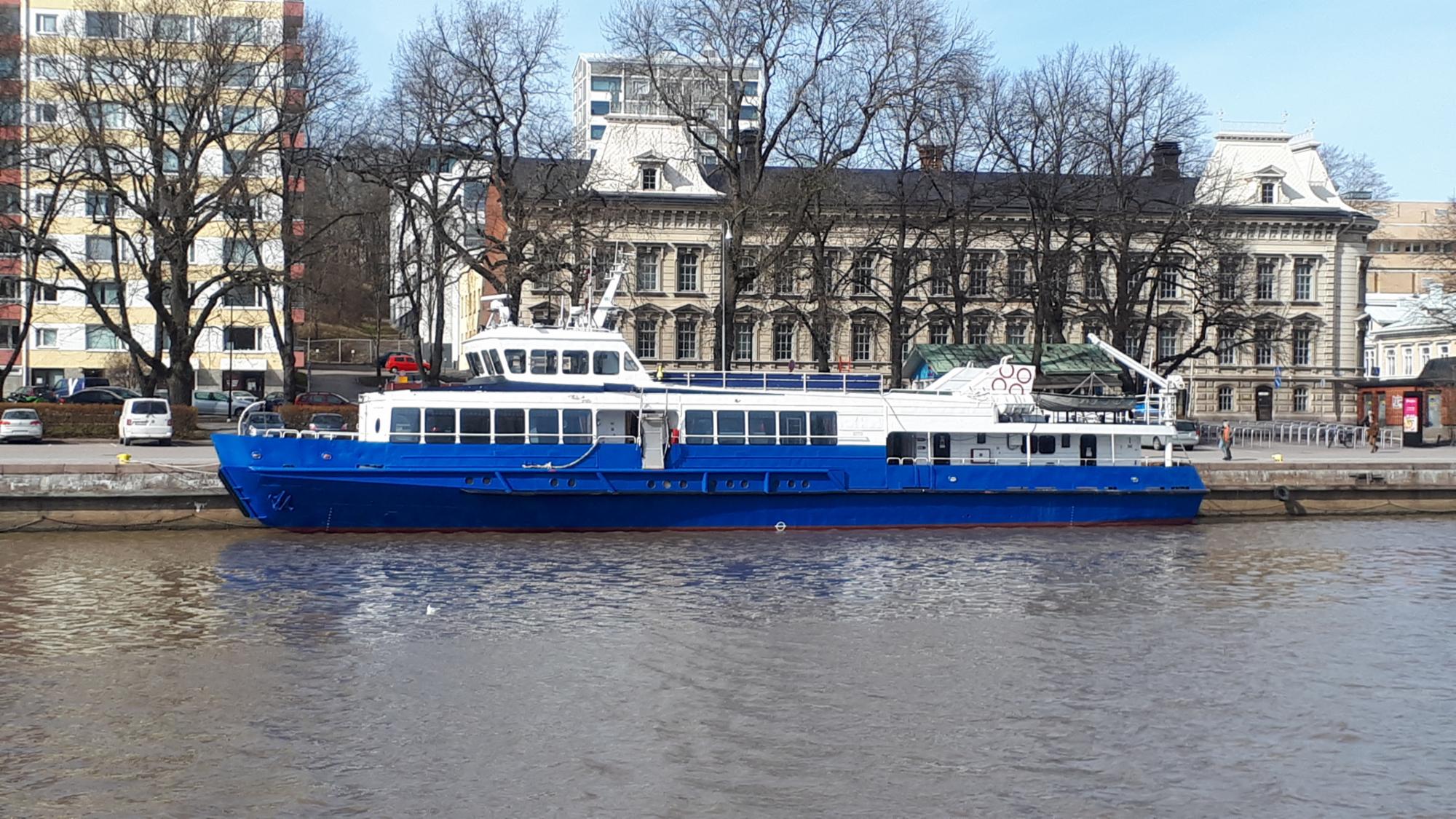 Picture gallery
Cruise from Turku to Vepsä recreational island. Duration of the trip is about 1h/way.
Point of departure Läntinen Rantakatu 37, 20100 Turku. Vessel is M/S Lily or M/V Marina.
NOTE: Online closes an hour before vessel daparture. After this, tickets only in the vessel.
The recreational island of the city of Turku has formerly been a hideout for smugglers. Nowadays Vepsä is known as a popular day trip destination and a recreational area of the city of Turku.
Vepsä is in the center of Airisto open sea. You can peer sights towards Satava, Nauvo and Rymättylä from a mighty rock which is 27 meters above sea level.
Vepsä has a safe beach, café restaurant and rentable saunas, boats and canoes. For those who want to stay longer, there's also accommodation options from rentable holiday cottages.
There is a café restaurant with A-rights and a summer kiosk, which are open during the regular daily waterbus operation. Restaurant has lunch and also a à la carte list for both adults and children on daily basis. The representation sauna with its fireplace room is a superb place to arrange for example a company recreation day or a meeting in the middle of the most beautiful Airisto.